3 Gaps Keeping You From Your Next Money Milestone
"250% Return on Investment!"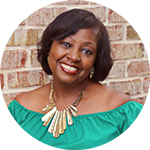 "Before working with Darnyelle I was doing good in my business but now I am doing great! Since hiring Darnyelle, I have seen not only my mindset shift but so has my revenue. In just the 6 months I've been a client, I have generated $45,000 in new revenue, booked six paid speaking engagements and closed a $30,000 client (that's a return on investment of 250%). And I'm also in a community surrounded by like-minded entrepreneurs who are supporting me as I build a business that serves me.
Darnyelle over delivers and has a heart focused on serving her clients at the highest level. Darnyelle is a true business expert, with results to prove it and as a coach she partners with her clients to help them win. She is real, focused and committed. And she'll hold you to the goals you set (while stretching you) so that you can take your business and your life to the next level. I am definitely renewing as a client because my best is yet to come with Darnyelle."
Tonia Morris
Speaker, Consultant, Coach
"I've got a THRIVING ½ Million dollar business thanks to Darnyelle."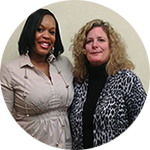 "I've been working with Darnyelle for two years at this point and when I first met her, I was a mess! Charging too low, unorganized, fearful and unclear how I could really make the kind of money I desire in my business. Since hiring Darnyelle, I've stepped into my place as a high end designer, charging five and six figures for my design work and no shortage of clients. I've more than doubled my business and I am just getting started. Because Darnyelle is a strategist she helps me think high level and offers insights and actions that move the needle in my business. Now I have a team supporting me! I'm not a solopreneur anymore! But the change in me is much more than the money I've earned. I'm confident, I'm clear and I'm building a team to support my business – none of which would have happened had it not been for Darnyelle coming into my life. I'm beyond grateful and forever changed. Darnyelle is so much more than a business coach/consultant. She's a life changer. If you want to change your life (and grow your business in the process) hire Darnyelle. You're worth the investment!"
Kim Kendall
Kim Kendall Interiors
"One strategy from Darnyelle has made me $150,000!"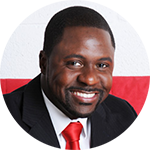 "What I love about working with Darnyelle is that she gives and gives strategies that WORK. In fact, before we even spent the day together simplifying my business, I had already made my investment back! One strategy during my pre-call, added $15,000 to my income BEFORE we spent the day together!
During our VIP Day, Darnyelle helped me to simplify my business model and increase my profits intensely. I'm working with a new confidence that I can grow my business substantially. I went home and started to apply her strategies and added an additional $15,000 and I'm set! I know exactly what to do and how to do it to yield serious results and income into my business.
Spending the day with Darnyelle was worth EVERY dollar and I'm so grateful to have had the experience. She's top-notched and committed to helping you position your business for profit. If you want to simplify your business and boost your bottom line hiring Darnyelle is your only option. By the way, that strategy is still riding strong; I've added more than $500,000 because of it."
Andy Henriquez
Show Up For Your Life