UNLEASH! 7 Steps To Your Next Breakthrough
Yes! I want the 7 Steps to Take My Business to the Next Level!

We guarantee 100% privacy. Your information will not be shared.
In this power-packed, interactive audio coaching program, Darnyelle guides you through the 7 foundational steps for positioning yourself for your next level. This process can be used every time you're feeling stuck in neutral and desiring to rake your life, business or career to the next level.
A step by step process for focusing on what is important in your life, career, or business
How to mitigate fears, eliminate doubts, and overcome self-sabotaging beliefs
Who should be part of your circle of influence to ensure you unleash consistently
How to create your UNLEASH Plan using SMART Goals
How to complete a personal SWOT and SOAR Analysis
Practical activities to help you implement and get into action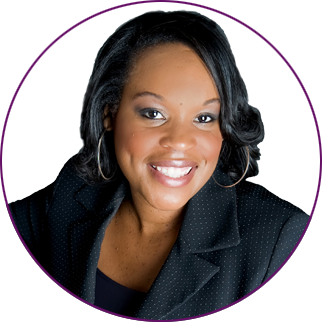 Darnyelle loves growing businesses, period. For the last 20 years, in one facet or another, she has helped thousands of companies grow. As the Chief Business Optimization Strategist and CEO of the Delaware-based business optimization consulting firm, Incredible One Enterprises, LLC, she has successfully helped uncompromising entrepreneurs and business owners experience financial and spiritual abundance in their lives because of their businesses. On average, her clients have grown their businesses by 50-600% in 12 months or less in working with her and her team. She is a leading business optimization speaker and strategist who teaches business owners to grow their businesses by mastering brand messaging, marketing, sales and operations so that they profitably impact the world.
Prior to starting her own company, Darnyelle was a Vice President at a Fortune 500 Financial Services company, a Pink Cadillac Independent Executive Sales Director with Mary Kay Cosmetics and the Executive Director of the Women's Business Center in the state of Delaware. In each role she contributed to the growth and development of entrepreneurs and small business owners.
Darnyelle is an award-winning coach, speaker, consultant and strategist whose work has been featured in Essence, SUCCESS, Black Enterprise and O magazines. She is a best selling author with 7 books to her credit, including her latest projects Burn the Box: 7 Fire Starter Strategies Leaders Can Leverage and Market Like a R.O.C.K. Star. In 2012, she was named Coach of the Year by Stiletto Woman Media and in 2013, she was recognized as a Small Business Champion by Small Business Trends. In 2017, she was recognized as a Women of Color in Business Excellence award from Women President's Organization.
Darnyelle has a Bachelor of Arts degree from the University of Delaware, a Masters of Business Administration from Goldey Beacom College, a Kolbe Specialist Certification from the Kolbe Corporation and an Executive Coaching Certification from the Center for Executive Coaching.
Yes! I want the 7 Steps to Take My Business to the Next Level!

We guarantee 100% privacy. Your information will not be shared.