Would You Like to Keep a Full Pipeline of Ideal, Paying Client Prospects, Follow Up Like a Charm and Sell More in a Month Than Most Sell in a Year?
If you earn less than $100,000 a year, your time energy and focus must be on mastering sales and the sales process. Period.
Let me show you how to build a robust sales management system that allows you to confidently and unapologetically court and close more clients consistently month over month. If you stick with me, you'll never have to worry about feast or famine in your business ever again. I will literally share my simple-to-implement secrets at my BRAND NEW Live Training Intensive - Sell the Incredible: Tighten Your Sales Game. You'll get access to the same powerful tips, tools and resources I've used to build a million dollar brand in an over-crowded marketplace.
| | | |
| --- | --- | --- |
| | EVENT DETAILS AT A GLANCE | |
Dates: November 9 and 10, 2016
Location: Tysons Corner, VA (just outside of Washington, DC)
Time: Day One - 9am to 9pm; Day Two - 9am to 6pm
Seats Available: 30
Tuition: $1,997
Finally, a sales training that honors your authenticity and celebrates your value.
Dear Sales Person (psst: If you own a business, I'm talking to you!),
I have a confession to make.  I love sales, I always have. You see, I learned at an early age that life is a transaction. And with the right set of skills, you can sell anyone on anything.   But the more I travel the globe speaking to audiences on marketing and sales, the more I realize that there are many who have yet to embrace the power of the sales process.  It's true that I have been told that I can sell bottled water in front of a water fountain.  In fact, I once sold a Mary Kay basket full of bath and body products in front of a Bath & Body Works retail store!
In my career, I have spent time learning all things business so that I can teach, coach and equip my clients and students with how to move the needle in their businesses without working from dark-thirty to dark-thirty or hustling and grinding.
When I was in Mary Kay Cosmetics, I earned my first of two pink Cadillacs just five months after quitting my Corporate America job and I earned the Most Improved Director Award (we grew our sales by 463% in 6 months) just a few months later.
And even in my current business, my company has achieved $1,000,000 in sales for the last two years. And prior to hitting 7 figures, we grew our sales by more than 200% each year since we started in 2008.
Why am I telling you this?
Because, I know sales.  And more importantly I don't do theory, I only offer insight that leads directly to results.   After all, sales proceed profitability.  If you don't know how to sell, your business won't be able to profit, period.
So let me check in with you and make sure we should keep having this conversation…
Avoid sales conversations and selling like the Bubonic plague?
Struggle to bring yourself to do your business development activity because you don't know what to do or say to the prospect?
Struggle with how to answer the why should we hire you question?
Feel like selling is the same as bothering your clients and prospects and you don't want to be seen that way?
Know you have to sell, but need an approach that honors your authenticity and celebrates your value?
Have conversations with prospective clients but never ask for the sale?
Suffer in silence over the feast and famine syndrome living in your business?
Have the best of intentions of connecting with new prospects but drop the ball consistently on follow up?
Believe that you are amazing at what you do but struggle to articulate it in a way that ends with you welcoming a new ideal, paying client?
Secretly dream of a business that affords you certain amenities in your life and know that making more money in your business will make that possible?
Feel tired of pretending like you've got it going on when you really have no money in the bank?
… then, I'm tickled purple that you are here with me on this page.
I'm a firm believer that everything happens for a reason, and the fact that you are here is because you are sick (and tired) of walking away from sales conversations without new clients, new connections and new cash flow.
Am I right?
I know I am.
Gone are the days when being Facebook Famous is okay.  Let's not be Facebook Famous. Let's become Purposely Profitable.
The truth is that you must first acknowledge that you are a sales person (everyone who runs a business is).  In fact, I believe that you are NOT in the business you think; you (and me) are in the business of selling our products and services.
Nothing happens until somebody sells something.  Remember, it's as honorable to sell as it is to buy, and in business, sales (and profits) are how we keep score on our success.
Do me a favor and for just a quick minute I want to you to picture your business like this:
Each week, like clockwork, you receive five potential client inquiries from companies and organizations who are requesting to hear from you
You've got more offers that you know how to handle, and your assistant just told you that there's been a request for you to keynote a major event
You're nearly at the point of having a waiting list for people who desire to work directly with you
You've got the right systems in place to help you manage all of the volume coming into your business
You're earning so much more than you've ever earned, and you're having tons of fun talking with clients
You're changing lives, doing meaningful work and you're loving every minute of it...
Now, just sit there for a minute and let this vision seep in. How does it feel to see yourself as a well paid expert, with tons of new prospects and opportunities in your pipeline? I want you to hold the feeling that comes with financial security and more time to enjoy the difference you're making in the lives of others…
How would achieving all of this make a difference in your life?
In the lives of your loved ones?

Feels INCREDIBLE, right?
Wait a minute! That was just your imagination, running away from you…WHY IS THIS NOT YOUR REALITY? Why are you not closing new clients every week in your business?
More than likely, you...
Don't have a clearly defined Unique Selling/Value Proposition that makes is easy for others to see why they need to work with you
Have a marketing message that is convoluted and unclear to your desired audience.
Don't have a free offer that helps prospects to self-select into your sales campaigns
Don't have a system to follow up with prospective clients
Are not effective in a sales conversations as evidenced by the fact that you speak to many people but have no new clients month after month
Don't have a marketing management system that cozies up to your sales management system and ensures that there are always new prospects coming in
Are afraid to ask people to hire you because your fear of rejection is running your business
Can close sales but not enough to meet your business objectives
If any of the above sounds familiar, not to worry because it's not your fault!
Ultimately, you don't know what you don't know.
But that's all about to change.
Trust me, I understand what you're going through.  In the 8 years that I have been consulting entrepreneurs and small business owners, I have helped HUNDREDS learn how to master the sales management process to see a steady stream of new clients come into their business month over month.  And this process works regardless of industry, sales cycle length and what you offer in the marketplace.
Sales is a skill that you must learn that is fully transferable to every area of your life.  And, once you acquire the skill, your days of feast and famine are over.
OVER.
In business, it's said that nothing happens until somebody sells something. However, if you're like most entrepreneurs the mere thought of active selling causes you great fear, doubt, trepidation and frustration.  The statistics around small business tell the real story.
Introducing Sell the Incredible: Tighten Your Sales Game - a 2 day intensive training event designed to help entrepreneurs, small business owners and sales people effectively build a sales management system that allows them to have the financial resources they crave in the business of their dreams.
| | | |
| --- | --- | --- |
| | EVENT DETAILS AT A GLANCE | |
Dates: November 9 and 10, 2016
Location: Tysons Corner, VA (just outside of Washington, DC)
Time: Day One - 9am to 9pm; Day Two - 9am to 6pm
Seats Available: 30
Tuition: $1,997
Finally, a sales training that honors your authenticity and celebrates your value.
Over two full days, I will walk you step-by-step through the EXACT strategies and system that I and my clients have created to achieve massive business building results.
Entrepreneurs from all over the country attend my events, coach with me, and learn my sales/business development secrets to grow their businesses. But don't just take my word for it!
Here are some of my happy clients who share about their experiences working with me…
"256% sales increase over last year thanks to Darnyelle!"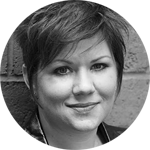 "Before hiring Darnyelle, my mindset around building a new business was a little off. But then I bought her Magnetic Marketing Success Formuila and Ideal Client Bootcamp and vowed to do whatever she told me. Her home study programs are amazing. They are detailed and have clear, actionable strategies that tell you what to do. When I did what she suggested, I made more money.
At Unleash Your Incredible Factor, I stepped in and enrolled in IFU and within a short period of time the way I conduct business has completely changed in the most incredible way. We are just getting started and I've already made 5x what I invested in Incredible Factor University! Darnyelle is the truth and she can help you get clarity, clients and cash flow. Don't delay, hire her today!"
Meryl Hooker
Sales Rockstar
"I grew my business to $1.5 MILLION with Darnyelle's help!"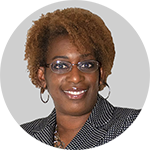 "Before working with Darnyelle, I was enjoying the fruits of running a ½ million dollar business. I'm good at what I do and I help my clients get great results. In working with Darnyelle, I realized what was missing: I struggled with the mindsets that kept me getting out of my own way long enough to create a plan and take massive actions in my business. Just a month or so into my work with Darnyelle, I experienced a massive shift mentally and got into action. As a result, I built my pipeline to more than $40,000,000 and grew my revenue to $1,500,000! I've worked with other coaches who didn't really understand business and so working with Darnyelle has been so refreshing. My business is on a trajectory of growth, my mindset is focused on abundance and I am just getting started. If you're ready to up-level your mindset, business acumen and results, you should be working with Darnyelle."
Sheyla Blackman
ITMC Solutions &
Government Contractor Coach
"200% growth 2 years in a row AND my first ever $100,000 month!"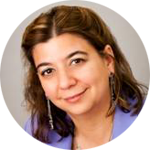 "It's been an amazing experience working with Darnyelle! In my first year I grew from $100,000 to $250,000, and in this second year, I've grown my business to ½ a million with her guidance and support! I even had my first-ever $100,000 month by working with Darnyelle. And, my business is profitable! You can't tell me that she isn't brilliant. She knows and teaches real business. As an attorney, her strategies are just as powerful for me as they are for her other clients and I'm loving every minute of what we've built together.
Why should you hire Darnyelle? That's easy… when people come into her space, they make more money PLUS increase their confidence, commitment and community. She is Incredible and I am so grateful that I made the investment."
Nancy Greene
NDG Law
Here's what we're covering at
Sell the Incredible: Tighten Your Sales Game
Day One Morning: Tighten Your Mindset
During our morning session we will be working through your Money Mindset, Money Back Story and the reason why your sales have been stalled. Prior to the event, you'll complete a few exercises for me to help us to shift your money mindset so we tighten your sales game.
Day One Afternoon and Evening: It All Starts with a Conversation
During our afternoon, we will explore, craft and master each of the different types of sales conversations: to an individual, to an organization, to an audience, to a corporation - yes, they are all different.
Day Two: Sales Management System (Automating Your Campaigns and Follow up)
We will start day two by auditing your marketing message and marketing strategies for clarity, cohesion and consistency. Then, we are spending the entire day focused on creating your customized sales management campaigns: your client entry campaign (to get discovery meetings), your speaker entry campaign (to get bookings), your follow up campaigns (to keep you top of mind until they close), your online marketing sequences, copy and sales cycles. This day is all about how to automate and simplify your sales process.
Plus, here's what else you can expect to learn when you join me...
How to shift your relationship with money ( how you look at money will determine your ability to sell)
Your sales personality
How to sell based on your ideal client's sales personality
Mastering the sales conversation – we will explore the conversation, regardless of your intended client – individuals, organizations, government and corporations (oh, yes, there are differences in how to conduct the conversation based on the client type)
How to ask for the sale without feeling like an icky used car sales person
The importance of a servant mindset in the sales process
What are the right offerings? What are your most ideal clients buying right now and what can you shift in order to have services that are desirable
How to create your sales entry campaigns
Setting up your sales management system from prospect to paying client and all the follow up you'll need in between
How to show up comfortably, with confidence and demonstrating your credibility as a sales person
How to build your sales team
The right software to support your sales needs and goals
Creating your follow up campaigns and strategies to follow up like a champ
How to tighten your back-of-the-room sales process so that you close more sales and set up more follow-up discovery sessions
… and you can rest assured that Sell the Incredible will deliver results, because quite frankly, growing businesses is what I do.
Sell the Incredible Binder
During the event, this beautiful binder will guide you through all the topics we'll be covering. (And if you've ever been to one of my events - it'll be a lot of content.) Then you will take this home with you to help implement the strategies you learn.
Chance for a Business Makeover
I'll have a limited number of business makeovers during the event! During these makeovers, I dig deep into your current sales process and give you on-the-spot strategies to improve it for immediate results.
You'll start your day off right with a nutritious and delicious breakfast, on us. It's important to get the fuel you need for you body so that you are prepared to take in everything that I will be pouring into you.
Sales Management Action Plan
You'll receive a checklist and to-dos of how to put into action a plan to manage your full sales process, team and metrics.
If you pay the full tuition of $1997 upfront, then you'll receive a bonus follow-up group session with me 30 days after the event. This is your opportunity to ask me any questions you have during an exclusive mastermind session. Together, we can make sure that your renewed sales process is on the right track.
Here are some more clients who have exponentially grown their businesses by working with me…
"I closed a $250,000+ client with Darnyelle's help!`"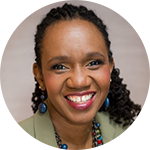 "Before working with Darnyelle, I was a great speaker but I was not a well paid one. Darnyelle showed me how to monetize my message. What I continue to be impressed by is the fact that Darnyelle's not just a marketing coach, she's a proven business leader who understands business and teaches others, including me, how to build viable businesses.
Her expertise has changed my life in so many ways. in addition to showing me how to monetize my message to make more money speaking, she helped me understand my value. With her help, I closed a multi-six figure client. I'm forever up-leveled! If you want to make more money, come into Darnyelle's space, she does after all grow businesses, period."
Star Bobatoon
Star Consulting, LLC
"Over 200% Growth Working with Darnyelle!"
"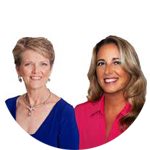 In hiring Darnyelle, we got a VIP day, which was amazing. First, she came to us, which was amazing and she had a clear plan upon walking through the door to our offices. The ease with which she breaks down goals and makes the strategies achievable is truly a gift. Within weeks of working with Darnyelle in person, we were growing our revenue substantially. In fact, with Darnyelle's guidance during our VIP day, we more than doubled our business revenue in less than a year! Not to mention, we are more confident, more clear and more focused on building a profitable business. Before Darnyelle we would have never considered charging 5 figures for our services. Now, not only are we charging it, we are earning it! In fact, we've seen a 473% return on our investment and we are just getting started. With Darnyelle's help we have already grown so much and know that the best is yet to come. If you're tired of not seeing your expertise build a revenue generating business, hire Darnyelle. It really is Incredible what she can help you accomplish. It's been so great, we hired her again!"
Barbara Hemphill & Andrea Andersen
Productive Environment Institute
"$150,000 and counting since working with Darnyelle!"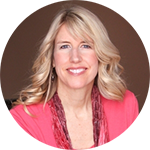 "I met Darnyelle in a Mastermind Program that she and I were a part of. As I got to know her, I realized she was SO knowledgeable about marketing and growing an incredible business. I was super impressed with how her own business was skyrocketing as well.
When it came time to work on some of the aspects of my new programs and how to create my offer for my first big live event, I knew that I wanted to hire Darnyelle. In just a brief amount of time she gave me very specific feedback on my programs, details about making an offer at the event, and the key shifts in mindset needed to create success.
From the work we did together I was able to present my programs with confidence and from this we have been able to generate more than $150,000 from the live event, and people have continued to fill the programs since.
Thank you Darnyelle! You are a Marketing and Sales Rockstar!"
Shelley Riutta MSE, LPC
Global Association for Holistic Psychotherapy (GAHP)
If you are getting excited about the content, secure your seat today! (only 30 seats available)
Event Cancellation Policy: No refunds are offered for event tickets. Should unforeseen circumstances arise that make it impossible for you to join us in person at the event, you may receive a credit for your ticket against any of our future live events, or any one of our Incredible home-study programs if you contact us by October 15, 2016 less a modest bookkeeping/administration fee of $50. Alternatively, your primary ticket is transferable, so you may allow a friend or colleague to attend in your place. After October 15, 2016, you may receive a credit for your ticket against any of our future live events, or any one of our Incredible home-study programs less an event expenses fee of $500. This credit must be used within 12 months. After 12 months, your credit will be forfeited in its entirety.
PAYMENT PLANS: A payment option may be offered to you as a courtesy. Scheduled payments are attempted on the due date per the agreement. Should payment processing be unsuccessful on the first attempt, IOE will attempt to process the scheduled payment every day until the payment is successful. Any payment declines not resolved in a 4-day timeframe will incur a $50 collection fee. You are responsible for making all payments in your agreement of purchase whether you attend the program or not.
Legal Disclaimer: Every effort has been made to accurately represent our program and its potential. Any claims made of actual earnings or examples of actual results can be verified upon request. The testimonials and examples used are exceptional results, don't apply to the average purchaser and are not intended to represent or guarantee that anyone will achieve the same or similar results. Each individual's success depends on his or her background, dedication, desire to implement and motivation. As with any business endeavor, there is an inherent risk of loss of capital and there is no guarantee that you will earn any money.