Thanks for joining me here to get your free gift after listening to my interview during...
Parent Like a Pro with Tina Bozicnik
Claim the life you know you're meant to experience...
Get your free audio:
"7 Keys to Stand Up, Step In and Ignite Your Success!"
(or scroll down for more info)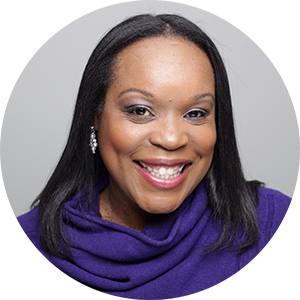 Prior to starting Incredible One Enterprises, LLC, Darnyelle was a VP in a Fortune 500 Financial Services company before leaving in 2005 to start her entrepreneurial journey.  From 2005 to 2007, she ran a multiple six figure Mary Kay Cosmetics business.  During her Mary Kay tenure, she grew her unit from 22 to 500 and created 5 off-spring independent sales directors. In 2008,  she returned her Pink Cadillac to the company and started Incredible One Enterprises. Thinking she was ready for true entrepreneurship she made many mistakes, and as a result she found herself employed, again.  But her position as the Director of the Center for Women's Entrepreneurship positioned her perfectly to build her new business, her dream, the right way from the start.  While she ran the women's business center, she grew the program outcomes and attendance by 68%. It also gave her a testing ground to validate her proprietary system, the Leverage Your Incredible Factor System ®. Within 3 years she went from low five figures to multiple six figures in gross revenue for her company (while she was working for someone else.)  And today, Incredible One Enterprises, LLC has helped thousands of women entrepreneurs build a solid business while learning step by step how to define, own, unleash and leverage their Incredible Factor and Darnyelle now has a 7-figure business.
While today she boasts success, it wasn't always that way because she made ALL of the mistakes you are currently making that are keeping you from growing a solid thriving business.  But that stops as soon as you download the free audio and take action on the high value information that she graciously shares with you.
In addition to making ALL of these mistakes herself, she's noticed these mistakes in all of her clients, (prior to coming to work with her – of course) and she wants to help you finally move beyond the mistakes and into a mission based business that pays you in satisfaction and increased income!
Get the audio now:
"7 Keys to Stand Up, Step In and Ignite Your Success"

Be Incredible,