Sick of being stuck at 6 figures?
An incredible opportunity to identify the gaps keeping you from making the Move to Millions™.
"I've got a THRIVING ½ Million dollar business!"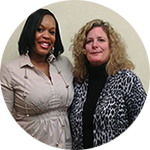 "I've been working with Darnyelle for two years at this point and when I first met her, I was a mess! Charging too low, unorganized, fearful and unclear how I could really make the kind of money I desire in my business. Since hiring Darnyelle, I've stepped into my place as a high end designer, charging five and six figures for my design work and no shortage of clients. I've more than doubled my business and I am just getting started. Because Darnyelle is a strategist she helps me think high level and offers insights and actions that move the needle in my business. Now I have a team supporting me! I'm not a solopreneur anymore! But the change in me is much more than the money I've earned. I'm confident, I'm clear and I'm building a team to support my business – none of which would have happened had it not been for Darnyelle coming into my life. I'm beyond grateful and forever changed. Darnyelle is so much more than a business coach/consultant. She's a life changer. If you want to change your life (and grow your business in the process) hire Darnyelle. You're worth the investment!"
Kim Kendall
Kim Kendall Interiors
"Grew to $1.5 MILLION with Darnyelle's help!"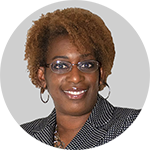 "Before working with Darnyelle, I was enjoying the fruits of running a ½ million dollar business. I'm good at what I do and I help my clients get great results. In working with Darnyelle, I realized what was missing: I struggled with the mindsets that kept me getting out of my own way long enough to create a plan and take massive actions in my business. Just a month or so into my work with Darnyelle, I experienced a massive shift mentally and got into action. As a result, I built my pipeline to more than $40,000,000 and grew my revenue to $1,500,000! I've worked with other coaches who didn't really understand business and so working with Darnyelle has been so refreshing. My business is on a trajectory of growth, my mindset is focused on abundance and I am just getting started. If you're ready to up-level your mindset, business acumen and results, you should be working with Darnyelle."
Sheyla Blackman
ITMC Solutions & Government Contractor Coach
"Grew my business to $1 MILLION after attending Darnyelle's retreat!"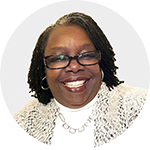 "Before working with Darnyelle, I had been in my business for six years and I was making money, but I knew that I was not at the level of income that I should be based on my expertise and what I offer in the marketplace. Enter Darnyelle Jervey Harmon and her Strategic Biz Retreat. For two full days, I was able to work with Darnyelle to create a focused, customized plan to grow my business. She helped me get clear on my audience and offerings. Attending that retreat truly changed the trajectory of my business. As a result of implementing the plan we created during the retreat, I grew my business to seven figures! And, I was just awarded the Enterprising Women of the Year Award as a $1M business! This award and the success of my business are definitely as a result of working directly with Darnyelle. She helped me find and focus on the holes and plug them with sustainable strategies and systems. If you know you have holes in your business and you want help plugging them profitably, attend Darnyelle's Strategic Biz Retreat or work with her in another way, you'll be so grateful that you did!"
Dr. Madeline Ann Lewis
Executive Women's Success Institute
"From an idea to $700,000 (including our first ever nearly $100,000 month)"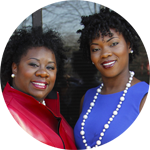 "Before hiring Darnyelle, we had an idea to capitalize on our expertise in the form of consulting. Due to Darnyelle's insight, strategy and coaching, that idea became a solid six figure business in just one year. We upgraded to the highest level of access to Darnyelle and we've watched our revenues grow to more than $700,000 (including our first ever nearly $100,000 month)!Today, we have employees, a growing brand and a true business. Every time Darnyelle gives us a strategy, we make more money. We've even had a nearly $100,000 month! If you're ready to turn your idea into income and a business that serves you, you need to hire Darnyelle, period."
Kimberly Broomer & Shayvette Hunter
Keep Selling Properties
"200% growth 2 years in a row!"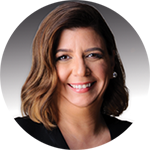 "It's been an amazing experience working with Darnyelle! In my first year I grew from $100,000 to $250,000, and in this second year, I've grown my business to ½ a million with her guidance and support! I even had my first-ever $100,000 month by working with Darnyelle. And, my business is profitable! You can't tell me that she isn't brilliant. She knows and teaches real business. As an attorney, her strategies are just as powerful for me as they are for her other clients and I'm loving every minute of what we've built together.
Why should you hire Darnyelle? That's easy… when people come into her space, they make more money PLUS increase their confidence, commitment and community. She is Incredible and I am so grateful that I made the investment."
Nancy Greene
Attorney
Take the SCALE UP Assessment