FINALLY, a PROVEN system to help you create value-based packages, raise your rates and close more sales so that you experience more financial and spiritual abundance in your business!
Hello, Incredible One….
Are you ready to:
Stop trading hours for dollars
Find more of your ideal clients who are clear on your value and ready to pay you
Learn how to have successful client producing sales conversations so that you can get your amazing work further into the world?
The Get Paid Home Study Course
How to Package, Price and Successfully Close the Sale in One High Content Course
Could you get excited about learning how to once and for all, step by step, configure your packages, set your prices and have successful selling conversations? If you answered yes, I definitely know EXACTLY how you feel. When I learned how to package, price and successfully sell my services, my business really took off. I mean seriously. I went from $20,000 in income my first year in business to $1,000,000 just a few years later largely due to creating valuable packages with the right prices and learning how to convert more contacts into paying coaching contracts with an easy to follow "from contacts to contracts." checklist. And now I want to help you do the same.
I'm ready to position my business to profit by investing in Darnyelle's proven Get Paid home study course! 
DIGITAL HOME STUDY COURSE
If you don't invest in this program, how will you learn how to master the sales conversation? I believe that marketing strategy is the most important business building skill that you need to get paid in today's marketplace. Marketing is like oxygen for your business, if you don't have marketing, your business will die. And sadly, most entrepreneurs never master this business building skill…. I am going to reveal the exact strategies that I use in my own business.
In this home study course, you'll enjoy 6 Modules:
Module 1: Clarify Your Ideal Client
How to identify the right client for you that is ready, willing and able to pay you what you deserve to be paid for the solution you will offer.
How to build your ideal client must to use in all of your marketing so that you start having meaningful conversations with your prospects which will help them become your paying clients.
Module 2: Shift Your Money Consciousness
How to shift your relationship with money
How to determine your numbers and what you need to know before you ever begin to set your prices
How to clarify the reason why you desire to charge more in your business
How to quickly upgrade your money mindset
Module 3: Package Your Incredible Factor
How to end the "hours for dollars" rat race
How to create packages that will be perceived as valuable but introduce your business to leverage
What to add and remove to your packages
What to guarantee and how to choose effective bonuses to increase the number of "yes" you get to working with you
Module 4: Price Your Incredible Factor
How to create your money map so that you can clarify what you HAVE to charge to build your lifestyle
Determining your KPIs (Key Performance Indicators – they govern your pricing strategy)
How to ensure you enjoy a profit margin of at least 60% at all times
Which pricing strategy is best for your business model and how to avoid getting caught in the others
Pricing templates to make setting your prices and payment options easy
Module 5: Close the Sale Easily and Effortlessly
My coveted 10-step process (four phases) that closes the sale over 80% of the time when you're talking with your ideal clients
The four phases of every sales conversation that you must master; Phase 1: Set Expectations and Build Rapport; Phase 2: Discover the Cost of the Problem; Phase 3: Transition from Problem to Possibility Of a Solution; Phase 4: Offer Your Solution
I also share what to do before and after a sales conversation to influence more success and sales
My proven discovery session outline that you can use and model to make your sales conversations new client successful!
Module 6: Create Your 90 Day New Client Marketing Plan
A proven plan you can follow for the next 90 days to fill your practice with ideal, paying clients
I've written your marketing plan for you!
>>> Plus, if you act now, you'll get these 3 amazing Bonuses! <<<
BONUS 1: DISCOUNTED TICKET TO AN INCREDIBLE ONE LIVE EVENT (up to $997 value)
For investing in this business-changing course you'll get a 50% discounted ticket to join Darnyelle at one of her signature live events for uncompromising entrepreneurs and business owners. You will learn things such as core mindset, marketing and sales strategies that will influence your business success. Get out of your own way so that you can truly benefit from your Incredible Factor and discover the missing link to more cash in your business!
BONUS 2: BE THE TALENT or 100 WAYS TO BECOME A CLIENT MAGNET FAST ($497 value)
These exciting exercises are only available to my clients or students.  Be The Talent is available for physical copy purchasers and it will help you once and for all to identify your areas of core brilliance, which will ultimately transfer to the countless topics you will speak about to audiences around the world. Available for our digital copy purchasers, 100+ Ways to Become a Client Magnet Fast gives you all the marketing strategy ideas to generate potential clients for your business that you would ever need.
BONUS 3: LIFETIME ACCESS TO THE PRIVATE GET PAID FORUM (value: priceless)
You'll get access to an exclusive and highly collaborative forum where you can meet all your peers in the program via an easy-to-use Facebook group. Here, you'll get even more feedback, accountability, brainstorming and resources than you could imagine. Plus, the advanced networking opportunities will be a gift that keeps on giving, as you establish strong connections for affiliates and joint ventures.
Start Getting Paid What You're Worth
I'm ready to position my business to profit by investing in Darnyelle's proven Get Paid home study course!
DIGITAL HOME STUDY COURSE
This Home Study Course is for you if...
You're unclear of how to stop trading hours for dollars
You know you add value but your checkbook doesn't say so
You can lead a client to the sales conversation but you can't get them to close
You've been struggling to get clear on who your offerings are for (ideal client drama)
You're not sure if what you're offering is value-based
"$30,000 in income immediately after Get Paid!"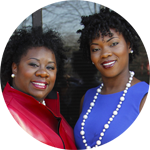 "Before working through Darnyelle's Get Paid Program, the idea of offering consulting services for those desiring to invest in real estate was just an idea. Through her program, we learned how to package, price and successfully sell our business idea. Immediately following Get Paid, we were able to successfully close 6 clients and earn $30,000! After that, we were convinced that Darnyelle is exactly what we need to build a solid, thriving business. Now we're happy to be clients in Incredible Factor University where we are clear that we will learn everything that we need to make our business idea a 6-figure business within the next year. If you have an idea that you know could be a business, seek out Darnyelle. She'll turn that idea into income right before your eyes."
Kimberly Broomer & Shayvette Hunter
Keep Selling Properties
"I got paid $3,000 for 3 hours of my time!"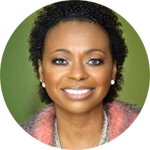 "Just weeks after learning from Get Paid, I was able to get a corporate training engagement for $1,000 an hour! I got paid $3,000 for 3 hours of my time! I attribute my success in negotiating $1,000 per hour of training directly to what I learned at Get Paid."
Dr. Doris Griffin, PhD.
"Within 48 hours of Get Paid, I made $3,000!"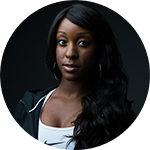 "All I can say is thank you! After Get Paid, I reworked all of my coaching packages, my speaking packages, and worked on new copy for my website. Doing all of that paid off big time, as just last night I had a call with a prospective client who is now a paid client with my new, higher rates! By learning how to lead and guide the conversation, by the end she said that "I was the answer to her prayer" and was ready to cut the check on the spot. Within 48 hours of Get Paid, I have made $3,000! Thanks again for everything!"
Allison Tibbs
"Darnyelle Moved my "Someday" Payday to a NOW Payday!"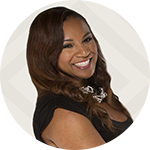 "I had a speaking engagement after Get Paid and I was able to immediately implement what Darnyelle had taught, which resulted in me securing two additional speaking engagements and adding more people to my list in 1 hour than I had over the last month. I went home that night to incorporate her invaluable templates into my speaking packet for my presentation. This single step alone was worth the price of the program. Darnyelle moved my "someday" payday to a NOW payday!"
Cledra McCullers
"I got clear on my value by investing in Get Paid!"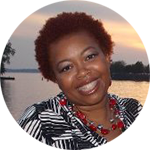 "Since Get Paid, my business is overflowing. I'm pulling from my engineering degree and my master's in organizational development and I'm now working with businesses doing strategic planning, establishing processes and systems. My growth has been by word of mouth... and it is florishing. You will not see the fruit of anything if you don't invest in yourself. I got clear on my value by investing in Get Paid!"
LaTashia Martin
"Get Paid: Darnyelle answers your questions before you even ask them!"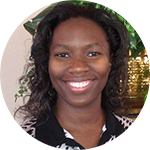 "I can't believe it's taken me so long to write this, but I wanted to make sure that I articulated clearly how I have truly benefited and am benefiting from this awesome awesome program!
In two words, Divinely Ordered. That is what the Get Paid program is to me. I can tell you that because of it I can see my future and it has many many zeros in it! Just the education alone is priceless. It's like Darnyelle is reading your mind and answering your questions before you even ask them!"
Successful Stephens
"DON'T WAIT to invest in Get Paid!"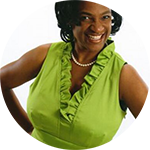 "My advice for those thinking of getting their hands on the information from the Get Paid program is DON'T WAIT! Darnyelle is a true treasure who provides valuable information that is tried and tested personally from herself as well as her clients. She is a walking resource who will help you make the next leap in your business. She is a gem that shines with authenticity."
Jewel Williams
I'm ready to position my business to profit by investing in Darnyelle's proven Get Paid home study course!
DIGITAL HOME STUDY COURSE

30 Day Money Back Guarantee!
Your participation in the Get Paid Home Study Program is essential if you want to be paid what you're worth, and here's the thing – I want to make sure that you believe that, too.  So if you don't feel that this has been the best investment you've made for your business, I will fully refund your money back.
As you can see, I'm completely committed to the content I will share, and I stand beside its value with all of my being. I know that this program will be the best you've participated in! I assure you, it's the most robust marketing training program available for service-based entrepreneurs – coaches, authors, speakers, financial consultants, consultants, personal trainers, and other solo-preneurs.
If for some reason Get Paid does not completely meet your expectations, just let me know and we will promptly refund your investment (less a $50 administrative fee) after you return your materials in resalable condition within 30 days of purchase. Yes, it's that simple … and you have my word on that!

It would be my pleasure to guide you through this process over the next 8 weeks!
Be Incredible,
P.S. This may sound strange, but it doesn't matter to us if you invest in Get Paid Home Study Course or not. (We're not here to serve the folks we're not meant to serve, and if that's not you, that's okay.) However, it DOES matter to us that you MAKE A DECISION about it before you jump off this page. Please don't let this be one more thing you need to "think about." Nothing will keep you from your dreams faster than delaying decisions. So YES or NO, trust that and move forward. If YES, grab your seat and learn our system for creating big paydays with clients who are ready, willing and able to pay you top dollar for your hard-earned expertise.
P.P.S. One last question – if you don't invest in this home study course, how will you master packaging, pricing and closing the sale so that you move the needle in your business?
Not sure what's next and best for you,
but know working with IOE is what you need?
>> APPLY FOR A DISCOVERY SESSION <<
Apply for a Discovery Session with an Incredible Factor Business Advisor who will walk through your business and find out what's working and what's not and develop a plan for how to position yourself for massive results, revenue and profits.
This is for serious and committed inquiries only.
Click the link below to learn more.
Cancellation Policy: If you purchase a physical product and are not satisfied with the product you may return it in resellable condition within 30 calendar days from your order for a refund less a restocking fee of $50. After 30 days, no refunds will be granted but you may apply the balance (minus shipping and $50 admin fee) as a credit toward a future product, event or service in the next 12 months from the date of purchase. PAYMENT PLANS: A payment option may be offered to you as a courtesy. Scheduled payments are attempted on the due date per the agreement. Should payment processing be unsuccessful on the first attempt, IOE will attempt to process the scheduled payment every day until the payment is successful. Any payment declines not resolved in a 4-day timeframe will incur a $50 collection fee. You are responsible for making all payments in your agreement of purchase whether you complete the program or not. Everyone who has ever taken this course and IMPLEMENTED shifted the trajectory of their business, why not you? Why not now?