5 Comebacks Every High Achieving Entrepreneur Needs on Their Game Plan to Finish the Year Strong and Prepare to Scale Up in 2020
Did you know that more sales happen in the 4th quarter than the entire first three quarters of any year?
If you're not intentional, you'll miss your opportunity for a big comeback!
Before you grab your Halloween costume, set the table for Thanksgiving or put up your Christmas tree, light your menorah or prepare for Kwanzaa, come learn the 5 comebacks every high achieving entrepreneur must make NOW (in the final days of the 3rd quarter) so that they enjoy a 4th quarter comeback. These comebacks will tighten your marketing and sales game and give you the inside edge over your competitors.
Trust me, 2019 is not over. In fact, there's 90 more profit-producing days left to exceed your goals (even if you're way off track).
During this FREE live training
• 5 Year End Game Changing Comebacks that when implemented NOW will shift the trajectory of your 2019 and prepare you for 2020
• How to create a 90-day strategic plan that will take you all the way to what you crave for your life because of your business
• The #1 setback threatening to derail your results in this last quarter
• What it means to SCALE Up your business (and how my clients are doing this every day without working longer hours or offering more services to their clients)
• How to give yourself a raise just in time to cash in for work you'll do in 2020
About Darnyelle Jervey Harmon, MBA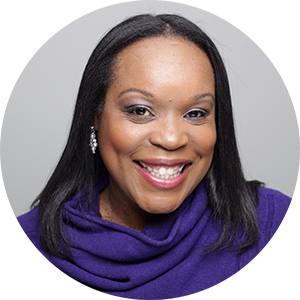 Darnyelle is the CEO of Incredible One Enterprises, LLC a 7-figure business coaching and consulting brand. Her Incredible Factor includes combining spiritual principles with business growth strategy. Specifically, she helps her high achieving clients connect messaging and marketing to sales, systems and scalabilty so that they shake the planet and build a business that serves them financially and spiritually as they profitably impact the world.
Darnyelle is an award-winning CEO, speaker, consultant and strategist whose work has been featured in Essence, Success, Black Enterprise and O Magazines. She is a best selling author with 7 books to her credit, including her latest projects Burn the Box: 7 Fire Starter Strategies Leaders Can Leverage and Market Like a R.O.C.K. Star. In 2012, she was named Coach of the Year by Stiletto Woman Media and in 2013, she was recognized as a Small Business Champion by Small Business Trends. In 2018, she was awarded the Women Presidents Organization's Women of Color Excellence Award and she joined the $1MM class of Enterprising Women of the Year. In 2019, Darnyelle was named the Black CEO of the Year and was a finalist for the eWomenNetwork Made It to a Million Award.
Darnyelle has a Bachelor of Arts degree from the University of Delaware, a Masters of Business Administration from Goldey Beacom College, a Kolbe Specialist Certification from the Kolbe Corporation and an Executive Coaching Certification from the Center for Executive Coaching.